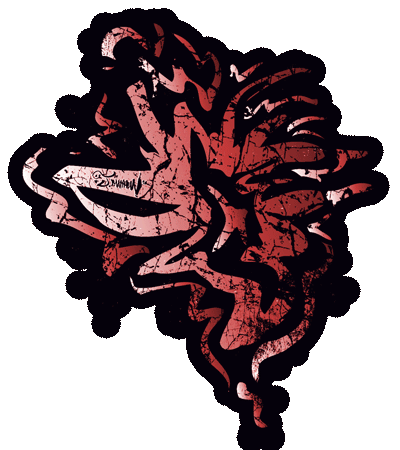 About the LOGO:
The Logo represents your SPIRIT. When you wear it, you will feel empowered by a sense of pride and confidence. Rendered by the artist with a Chinese calligraphy brush, it is a hand painted, abstract representation of the soul, the spirit, and the angel within you.

Our motto is, " Crede, ut intelligas ", which is ancient Latin for, " Believe in order that you may understand "
Despite turbulent times, it is our Eternal Faith that slices through the darkness and keeps our hearts pure. Our spirits endure and we rest our minds peacefully, fully aware that supreme forces exist beyond our control.
Mankind is bound together by this common thread. We all share the same creator and are all children of beautiful Mother earth. We are all brothers, sisters, fathers, mothers, uncles, cousins, aunts, grand parents, lovers, and friends. With this in mind, we chose to name our clothing line " Eternal Faith ". While many other brands are promoting images of doom and gloom, we deemed it necessary to breathe a sigh of optimism into the world of fashion.
Once we find balance within and accept the truth that we are all essentially the same, only then will we be able to reside in peace amongst all living beings. Our future depends on our ability to build a global society based on love, respect, and tolerance...